Vonage AI Studio
Vonage AI Studio is a low-code / no-code solution for building complex conversational flows. The flows are implemented via a drag-and-drop interface based on the concept of a Canvas to which you add conversation Nodes. The Nodes are connected together to form the business logic for the conversational flow.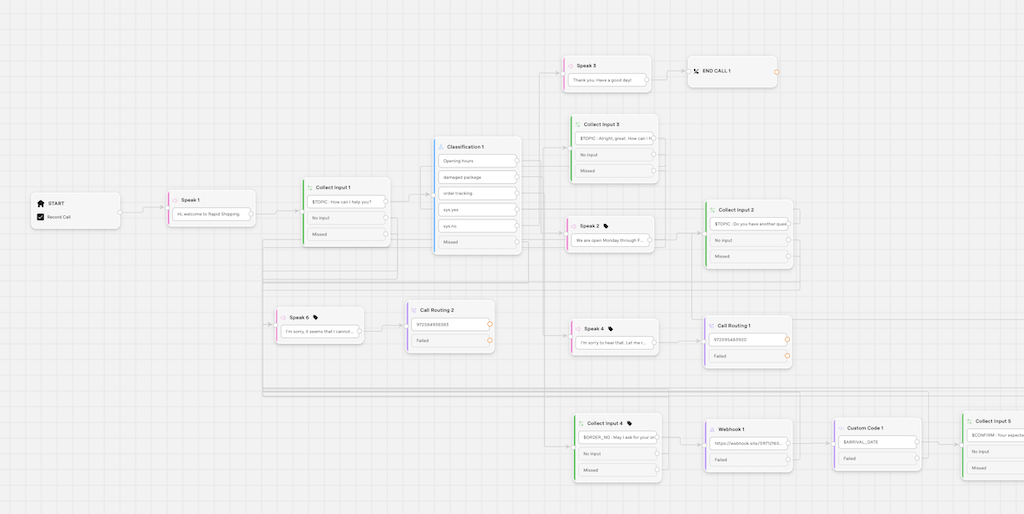 There are multiple different types of Node, each of which performs a specific role or action within the overall conversational flow.
For more information about the different types of Node, and on using Vonage AI Studio, see the AI Studio documentation. For more information on pricing, see AI Studio Plans and Pricing.